Hasidic Pop Art Prints
My biggest inspirations are Pop Art, Street Art and fashion. My name is Guy Sebbag AKA Smig, I have been drawing since I was 10 years old. During the very last years I found out that if you want to buy Jewish art prints you'll mostly find old fashioned stuff. I wanted to see something different. Judaica that the new generation could connect with. In fact I started combining my "regular art" with my jewish roots.
Random people - Orthodox with style
Jewish Art Prints
Shop highlights
Browse by categories. Links will take you to the online store. Modern Judaica for a modern environment.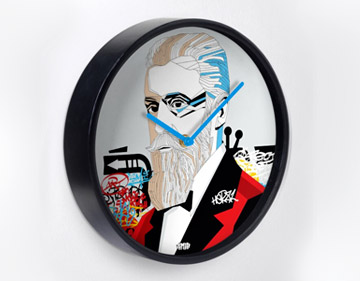 ---
3 Tips Before Shopping
Perfect if you get a set of paper art prints or cushions: Tip #1: Lower price on multiple purchase of the same procuct - Can be a different design (not all products included). Tip #2: Lower shipping cost on orders of the same product - Can be a different design. Tip #3:Choose your Language, Shipping country and pricing currency on the bottom of the page in the online store
Paper Prints Quality

Lightly textured 100% cotton paper - this is not a poster paper!
100% cotton rag Giclee Art Prints are printed with archival inks on 240gsm natural archival paper.
Prints are sized to be personalized for most standard sized frames.
The listed sizes in the shop include borders around your images: 1-2" (2 to 5 cm), depend on the choosen print size.